Wedding bands Ireland prices & packages
Wedding bands in Ireland prices may vary depending on many factors.
We have a guide below to help you on your search for your ideal wedding band in Ireland and packages we offer. contact us to request a detailed quote.
Location of the wedding reception and distance the band will have to travel would be considered.
How many people are in the band would also determine the price,  a small two piece wedding act would be less than a wedding band with 4 members or a big band with a brass section.
If the wedding band is established with a great track record and is in high demand, this will play a part in pricing for wedding entertainment in Ireland as apposed to a wedding band that has just started out, not established with basic equipment and no experience of playing at weddings, corporate functions or parties.
You know the saying "you get what you pay for" and like any business the same can be said for wedding entertainment. Wedding bands in Ireland may all look very similar and have the same songs on their playlist, but the way they deliver those songs and how they entertain your wedding guests can be the difference between a great wedding and lets just say, not so great. 
Top tips for hiring a great wedding band in Ireland that will keep the dance floor full and all your wedding guests entertained.
Here is a small check list to get you started.
Full time band members, the band you book should be the band you get.
Reviews, reviews, reviews. Dates names and venues.
High quality videos with great audio.
Track record and reputation.
High quality equipment, lights and sound.
Public liability cover.
Dedicated booking coordinator.
Four piece high energy band
The Band - comprising of some of the best professional musicians in Ireland and the only band with a dedicated lead singer who is one of the best funky, high energy harmonica players around and is now adding Tenor Saxophone to the mix. Playing an exciting, interactive, repertoire of cool popular hits, tailored to your event.
The band line up is as follows:
Lead vocalist / Harmonica player featuring Tenor Saxophone
Keyboard player with backing vocals
Electric / Acoustic Guitarist with backing vocals 
Drummer.
A Few Good Men Wedding Band Ireland
Professional DJ service
A fantastic DJ service, which begins immediately after the band has finished, ensuring an instant transition keeping your guests on the floor for the remainder of the night.  The DJ is the real deal (not an ipod or pre recorded cd) he is great with a crowd and loves to get request.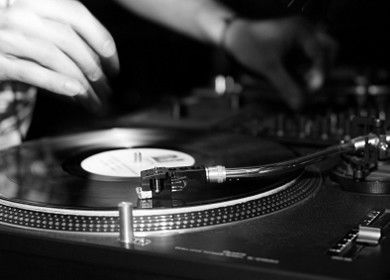 Pre Reception Music 
live duo (piano/Keybord & guitar) 
playing easy listening classics, ideal for creating a relaxed and sophisticated atmosphere while your guests arrive, chat and mingle.