Style of Music
Unless you work in event management or the entertainment industry, for most people, the first and possibly only time they will ever hire a band is for their wedding. It's really important to choose a wedding band whose musical style both of you like. Look for a band with a large repertoire who are flexible. Just because you and your husband-to-be love obscure indie rock, doesn't mean your guests will.
Look at a wedding bands set list on their website, review any YouTube videos of them online and ask about specific song choices in advance. If you are organising a 1920's style wedding, look for jazz options, if it's a rock-n- roll style theme, think great 70's rock hits. There is nothing worse than not doing your research and getting something completely different to what you imagined on the day.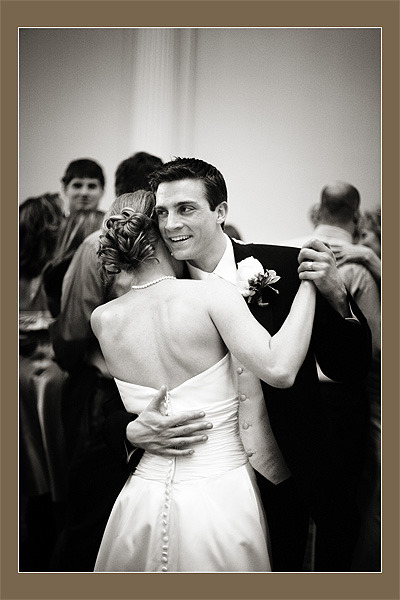 The Practicalities
The first thing you should do is contact the bands Booking Co-Ordinator. This person will be able to discuss all the practical details you need to know. For example, if they have your date available, what is the set list, how many in the band, what types of instruments, set up times and on stage time, DJ services, fees and travel expenses. You should have a list of questions prepared, as many Booking Co-ordinator's will be able to get back to you fairly quickly on these.
It's best to arrange a payment plan and secure your date with a deposit. You should also give the band your venue details so they can co-ordinate with a hotel staff member.
           
See Them Live
Once you are happy with the practicalities, ask the Booking Co-Ordinator for any upcoming gigs they are playing near you. It is your wedding, so if you need to travel to see them, you should do so. This is the best way to see them up close and get a feel for them in advance of the wedding.  See how they motivate the crowd and interact with everyone. You also need to manage your expectations. If the full band is a 7 piece playing at a gig, but you choose to book just the 4 piece option for your wedding, make sure to take this into account. If you really loved the 7 piece, see if you can stretch your budget to this.
 
Special Requests
Closer to the wedding date, you should contact the band if you are looking to see if they do any special requests that are not on their set list. This is really only if you have a family member who has a good singing voice and a favourite song which you would like the band to play, or if you have decided on your first dance song.