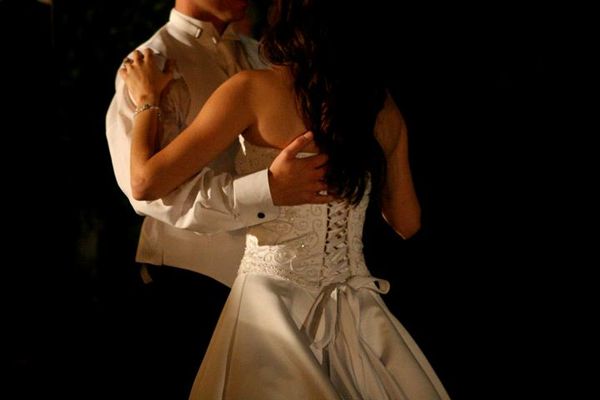 Get Dance Lessons
The mos
t important thing is to get your groom onside when suggesting that you both attend dance lessons. Whatever you do, don't let the first time you dance together be in front of everyone at your wedding. Be very sensitive to the fact that for most men, dancing may not be something they want to do in front of everybody and that your groom might be petrified of it on the day. Coach him into getting dance lessons with you to overcome the fear on the day, that way you will know the steps and be a lot more comfortab
le with each other. Remember that what you have danced to listening to a CD is very different to dancing to your live
wedding band
, so do keep this in mind. The more you practice, the better you will be.
Choose the Song Wisely
For a classic first dance at your wedding, stick to the tried and tested formula of a nice simple beginning, a peak in the middle and a great end such as the groom dipping the bride. Do not attempt any sort of high impact move that is likely to set you up for failure. This is not the set of 'Dirty Dancing', this is your wedding. Unless you and your groom are very comfortable with dancing and can as easily break into a hip hop routine as a foxtrot, stick to a classic waltz tempo in ¾ time as the steps are more manageable.
Work with the Wedding Dress
If your wedding dress is a bustier strapless number, bare this in mind when thinking about any advanced choreography moves as this is the moment when all eyes and flashbulbs are on you. If you have a long train, consider how you are going to hold it when dancing. Can you get the seamstress to add a drawstring so you can gather it up into a romantic bustle, making it easier to dance and keep your feet free? Think about this when buying or having your dress made. Some brides even consider a change of dress for the first dance for the evening part of the reception which can work well here.
Timing the First Dance
Realistically the first dance at your wedding should be about 2 and a half to 3 and a half minutes long. It's really to give just enough time for everyone to take pictures and comment on how lovely the newlyweds look together. You should advise the rest of the bridal party to join in so it smoothly moves onto the next song and there is no major gap between songs.